Rentals & Sales - Boats, Jet Skis & More
While at Sandbar Powersports, we'll help you beat the heat and have a blast on Lake Havasu with premium boat boat rentals and sales . We offer Sunchaser Pontoon & Tritoon rentals, ski boats and jet ski rentals to help you experience your most exciting vacation yet. Looking for a new boat, we also carry Sunchaser Pontoon & Tritoon boats that include everything from basic fishing boats to high horsepower boats. If you simply want to have a nice time camping, try one of our awesome and comfortable travel trailer rentals. When looking for fun during the winter, don't forget to try one of our Havasu Outback off-road tours. From water to desert, Sandbar Powersports has you covered! Call us today at (928) 854-4242 or request a quote online.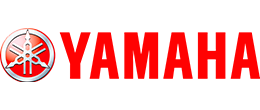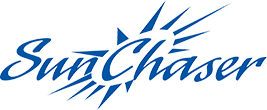 New & Pre-Owned Boat Sales
And at Sandbar Powersports, we stock a wide selection of new and used boats for sale. Our inventory often features options from Sunchaser, Yamaha, Mercury, Chaparral, Glastron, SeaDoo, and more. Check out our current boat sales inventory.
Expect the Best at Sandbar
Because at Sandbar Powersports, you will experience the best that Lake Havasu has to offer. Our motto is "great boats, great service, and great fun!" Visit us today to experience our top-of-the-line boat rentals and boat service.
Great Boat Rentals in Lake Havasu
Our goal is to provide the best watercraft rentals available in the area and whether you are looking for a ski boat rental or a spacious pontoon boat rental, we have the ideal boat rentals in Lake Havasu to suit your plans. You can also try one of our jet ski rentals, which are equally enjoyable.
Fun in the Arizona Sun
Sandbar Powersports, because we want to provide you with a thrilling day renting one of our great boats or jet skis in Lake Havasu, Arizona. Looking to buying a New Boat or maybe just a service on your existing boat, Sandbar Powersports is here to help. While you're here you may also want to explore Lake Havasu lodging options – for the night, the week, or even the month. The next time you visit Lake Havasu, AZ, be sure to contact us at (928) 854-4242 or request your quote online and secure your spot on the best watercraft on the lake!
RESERVE NOW